Welcome to
Send a Multimedia Post Card
From 439 Tiger E- Cards
Or type the url of a picture you like...

Which piece of music would you like to include? (To preview a particular piece of music, click on the title.)
** The Log Driver's Waltz is copyrighted by Wade Hemsworth // Collection courtesy of Barry Taylor, Victoria, British Columbia, Canada // btaylor@islandnet.com
What message would you like to send?
HTML tags allowed! Use the buttons below to get all the effects!
Preview / Mail the Card
| | |
| --- | --- |
| From (Your name): | And your email address: |
| Send postcard to: | Preview postcard first |
| | Multiple recipients allowed, separated by a comma. |
| | |
Return to
The Unofficial Homepage of 439 Tiger Squadron
MTVWebdesign
Copyright ©1998-2016 Michael T. Melnick. All rights reserved
the unofficial homepage of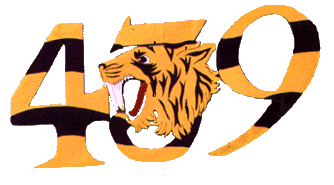 Tiger Squadron
. .