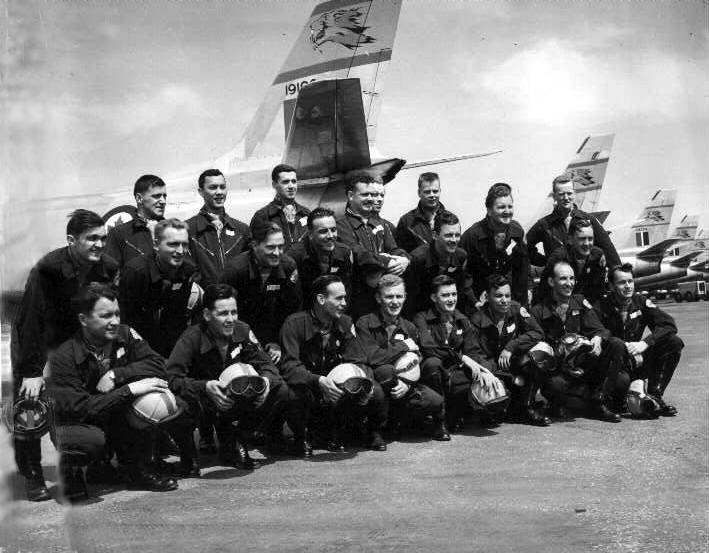 This is the first contingent of pilots to stand-up in the newly reformed 439 Sabre-Tooth Tiger Squadron. Where are you in this photo ?
Back row (L-R) Rocky Laroche, Ray Conti, Ray Bedard, Frank Fowler, Frank Raymond, Herb Ruecker (hidden), George Fitzgerald.
Middle row (L-R) Sherm Hannah, Harry Wenz, Cal Bricker,Bill Bliss, Dick Wingate, Charles Wilkinson.
Front row (L-R) Al Seitz, Ken Cheesman, Ken Jennett, Curly Reischman, Alf Everard, Tom Wheeler, Len Pappas, Tom Wilson.
Names Courtesy Ren L'Ecuyer http://www.marville.org/