The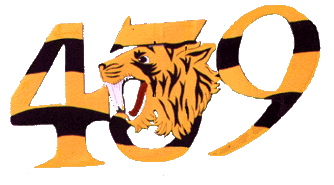 Sabre Era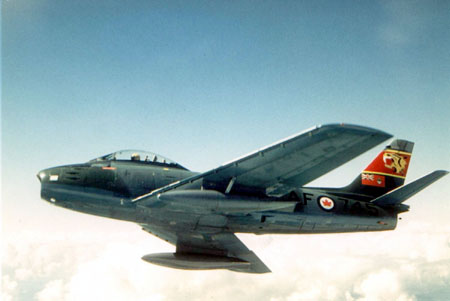 Photo source Dave McCartney
In 1951, as part of Canada's Contribution to the North Atlantic Treaty Organization (NATO) for the collective defense of Western Europe, The Royal Canadian Air Force (RCAF) undertook to provide an air division of 12 fighter squadrons .

First of the twelve units to go overseas was No. 410 Cougar Squadron late in 1951, No. 441 Squadron followed a few months later, and No. 439 Sabre Toothed Tiger squadron arrived at North Luffenham, England in June 1952: the third F-86 (Sabre) unit in No. 1 Fighter Wing of the RCAF Air Division.

The Squadron remained in England Until the Spring of 1955, at which time it moved to Marville, France, and for eight years helped to build the RCAF's reputation for excellence both at home and abroad.
Photos unless otherwise indicated Copyrighted by the Department of Defense (Canada)
and are used by permission Commanding Officer 439 Combat Support Squadron
Copyright ©1998-2016 Michael T. Melnick. All rights reserved.
the unofficial homepage of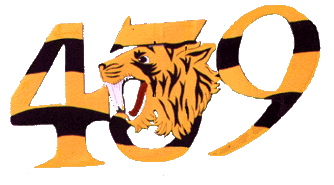 Tiger Squadron