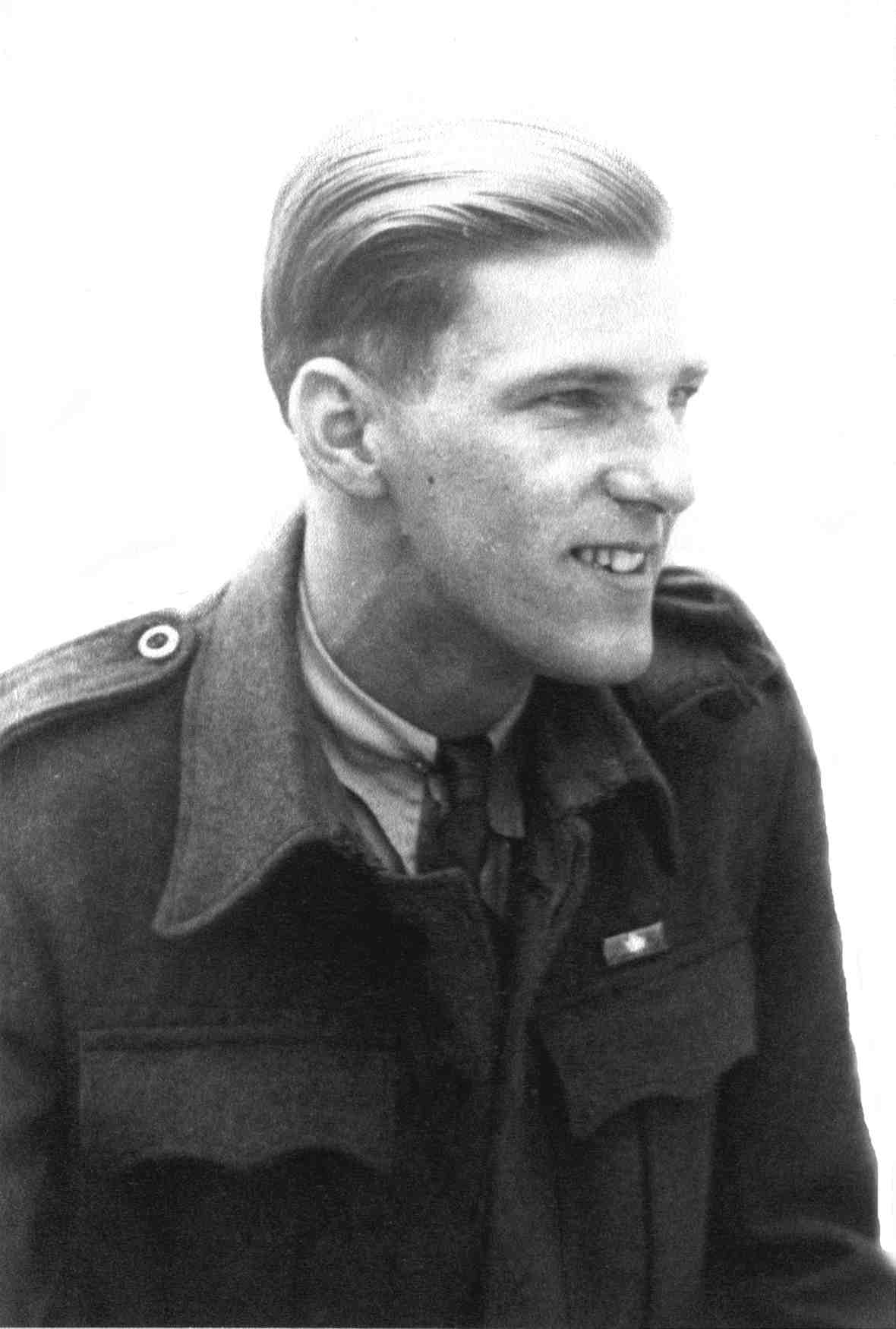 LAC John (Jack) Hugh Pinnell as he looked on Aug 20, 1945

Photo courtesy of Brian & Don Pinnell Copyright © 2003
Born in London, Ontario March 25, 1924 John (Jack) Hugh Pinnell enlisted in the RCAF as an airframe mechanic on the 27th May, 1942. He was ranked as an Airframe Mechanic Std. AC-2 (aircraftsman 2nd class) service number CAN/R162783.
Promoted to AFM C (Airframe Mechanic ??) , AC -1 on March 3, 1943 and later promoted to AFM B, LAC (Leading Aircraftsman) on the 17th June, 1943. In addition to his airframe mechanics course, he was again promoted to FTTR (Fitter ??) Group 1 LAC, on the same day.
In November 1943, he was shipped overseas along with 123 Squadron which eventually was re-designated 439 Squadron.
He was repatriated back to Canada from 439 Squadron on 30 August 1945 and effectively released from the RCAF on the 24th of November, 1945.