the unofficial homepage of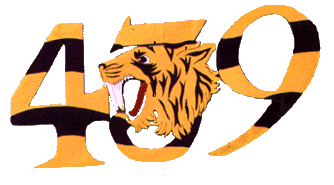 Tiger Squadron
Medals and Awards
The Distinguished Flying Cross
| | |
| --- | --- |
| Photo source Wilco Gorter. Used with permission | BROWN, F/L Raymond Alexander (J21136) - Distinguished Flying Cross - No.438 Squadron. Award effective 3 September 1945 as per London Gazette dated 14 September 1945 and AFRO 1672/45 dated 2 November 1945. Home in Toronto; enlisted there 3 November 1941. Trained at No.5 ITS (graduated 9 May 1942), No.13 EFTS (graduated 31 July 1942) and No.2 SFTS (graduated 20 November 1942). Posted to 439 Squadron from 182 Sqn 23 Feb 1944. Posted to 438 Squadron ???. Repatriated from overseas, 6 August 1945. Award sent by registered mail 28 June 1949. |
Citation reads as follows: This officer has completed a second tour of operational duty. On one occasion he was forced to leave his aircraft by parachute over the Channel. This did not deter him from continuing to fly with keenness and he returned to operations immediately. In August, 1945 [sic], his aircraft was badly damaged during a particularly hazardous armed reconnaissance flight. He landed successfully, despite a serious shrapnel wound in his leg. Flight Lieutenant Brown has inflicted much damage on the enemy's lines of communication. His courage and devotion to duty have always been of the highest standard.
Webmaster's Note: Although F/O Brown was awarded a DFC while a member of 438 Squadron, it is clearly evident that the award was a direct result of his sojourn with 439 Squadron.
Acknowledgement
The information contained in this segment is provided by The Air Force Association of Canada and Hugh A. Halliday who is the author of the RCAF Personnel - Honours & Awards - 1939-1949 which can be found on the Air Force Association of Canada Website. Used with permission and sincere gratitude.
Additional Resources Canadian Medals and Decorations
Copyright ©1998-2016 Michael T. Melnick. All rights reserved
the unofficial homepage of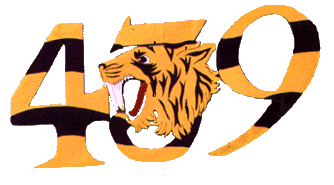 Tiger Squadron