the unofficial homepage of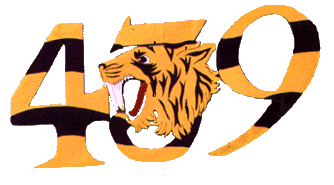 Tiger Squadron
Medals and Awards
Mention-in-Dispatches
| | |
| --- | --- |
| Mention-in-Dispatches Oak Leaf | HARRISON, F/O Michael (C20089) - Mention in Despatches - No.61 Base (AFRO gives unit only as "Overseas") - Award effective 8 June 1944 as per London Gazette of that date and AFRO 1729/44 dated 11 August 1944. Home in Agincourt, Ontario; enlisted in Toronto, 14 August 1940. No citation in AFRO. DHist file 181.009 D.2993 (National Archives RG.24 Volume 20634) has recommendation for an MBE dated 18 January 1944 when he was Assistant Base Adjutant. |
This officer coming up through the ranks of the RCAF, as he has done, has had a wide experience in Administration and has been of inestimable assistance to his superior officers in administrative and organizational work. His outstanding qualities are perseverance and research. He has worked long and arduous hours whilst acting as Base Adjutant in an endeavour to correlate and coordinate all administrative functions in this base. His thoroughness and attention to detail have resulted in very careful organization of his department and he is considered as a much above average officer at this Base.

For reasons of his faithfulness, labour and pains taken in the interests of this Base and the service as a whole, it is felt he should be suitably rewarded by the MBE ( Member British Empire).
(Webmaster's Note: This award was for his services in No. 6 Group before joining No. 439 Squadron.)
Acknowledgement
The information contained in this segment is provided by The Air Force Association of Canada and Hugh A. Halliday who is the author of the RCAF Personnel - Honours & Awards - 1939-1949 which can be found on the Air Force Association of Canada Website. Used with permission and sincere gratitude.
Additional Resources Canadian Medals and Decorations
Copyright ©1998-2016 Michael T. Melnick. All rights reserved
the unofficial homepage of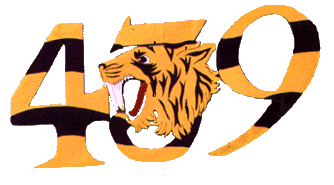 Tiger Squadron